Welcome to our baby gift store
where you'll find premium baby gifts online in Malaysia for new arrivals of your little ones.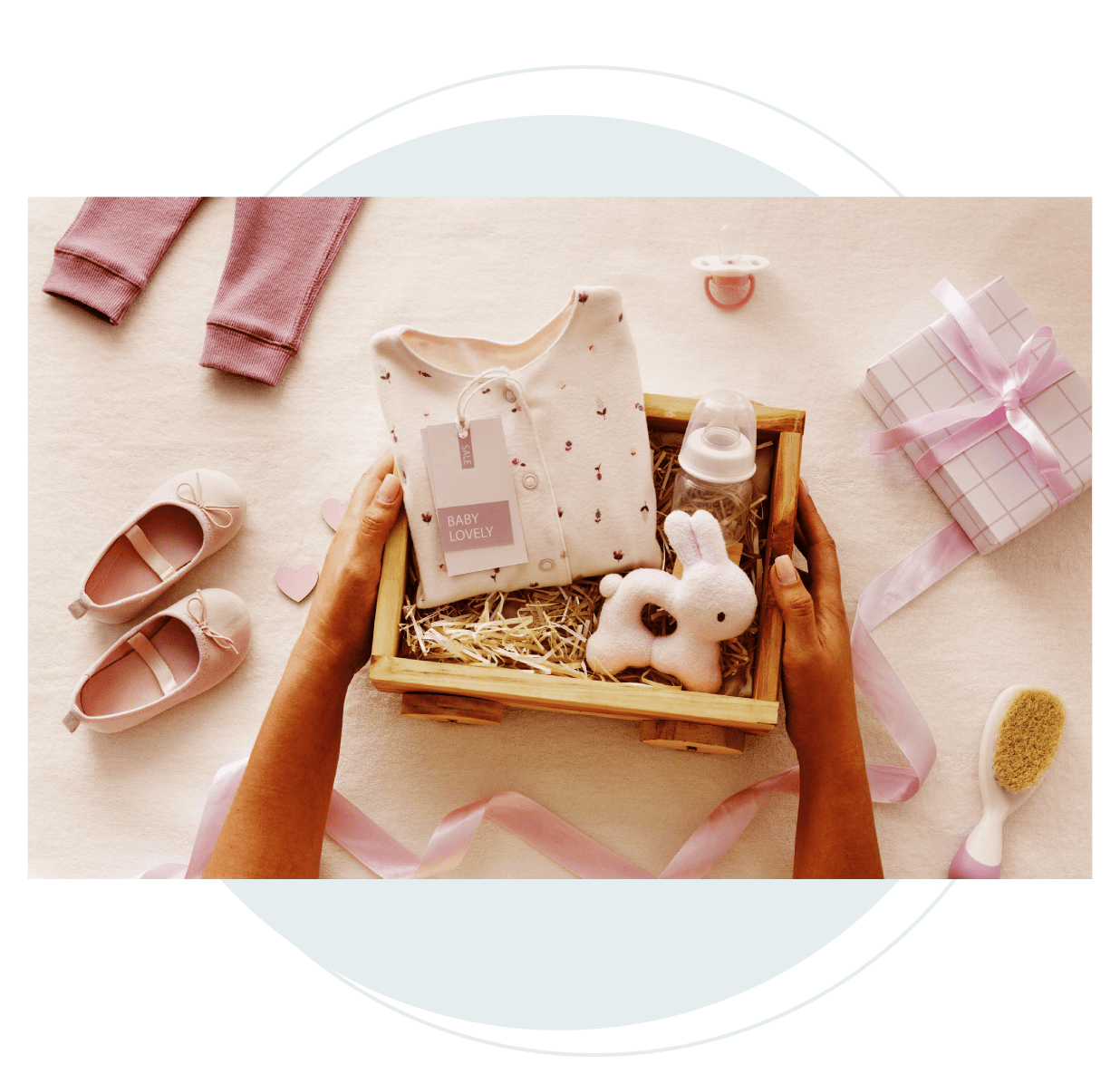 Our Baby Gift Boxes Are Tailored To Fit Every Preference
Choose from our selection of curated gift box options and packages, featuring cozy baby clothes, plush blankets, and cute teddy bears that are gentle on your baby's delicate skin.
Our baby gift boxes are tailored to fit every preference, from simple yet thoughtful options to luxurious and indulgent packages. Whether you're looking for a baby shower gift or a special present for your own little one, we've got you covered.
Premium Baby Shower Gifts In Malaysia
As a leading provider of premium baby shower gifts in Malaysia, we take pride in offering the very best for you and your baby. Our selection of handpicked essentials is designed to promote your baby's comfort, development, and curiosity, making them the perfect gift for any new parent.
Browse our collection today and find the perfect gift box for your baby!